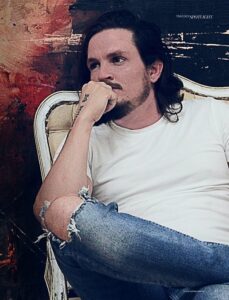 Roldán Lauzán Eiras
San Antonio de los Baños, Provincia Havana, Cuba.
March 10, 1987
Art Education
Graduated from the Fine Arts Academy « Eduardo Abela ».
SOLO SHOW
2014 INTERVENTION – Gallery of the Hotel Ambos Mundos, Office of the Historian of the City, Havana, Cuba.
2013 SINAPSIS – Genesis Gallery, Miramar. Havana, Cuba.
2012 LANDIA – Galiano Gallery. Havana, Cuba.
2011 JABBERWOCKY – Cuba Pavilion Gallery . Asociación Hermanos Saíz. Havana,
Roldán Lauzán, Leonardo Salgado, Daniel Rodríguez, Leduán Macías.