BIOGRAPHY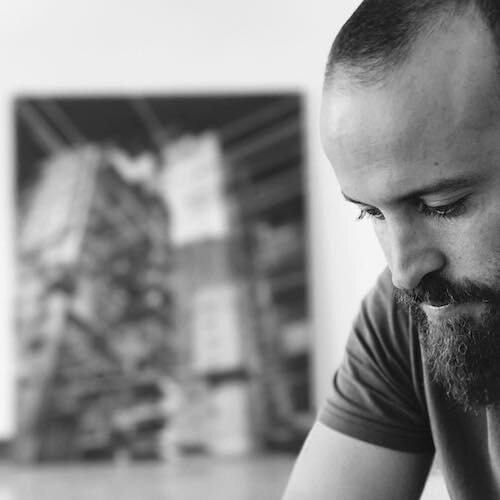 Daniel Rodríguez Collazo studied in Havana Cuba at the Eduardo Abela Academy of Plastic Arts, with an emphasis on Engraving.
His artwork has been featured in solo and group exhibits in many galleries and venues around the world including: Lima, Peru; Madrid, Spain; Berlin,Paris, Germany; Turin, Italy; Miami, Florida; New York, New York; Los Angeles, California; Austin, Texas; and of course his home of Havana, Cuba.
Among his many recognitions, he has been awarded First Place at Arte Sur Batabanó in Mayabeque Cuba in 2012 and the Drawing Prize from Salón Playa in Havana Cuba in 2013.Daniel
The works of Daniel Rodriguez Collazo, young Cuban painter, paraphrase the tradition of the Veduta. The rigorously detailed creations of Daniel Rodríguez Collazo offers both photographic quality architectural documentation and surrealist futuristic visions.
Daniel's artworks are consistently inspired by the built urban landscapes, often of his hometown of Havana Cuba. Its buildings vibrate, its monuments wander through space, suggesting a wavering of certainties and values.
Working in a variety of mediums including charcoal, graphite, acrylic ink, drywall and more, his work translates the atmosphere of the cosmos illuminated by magical lunar light. He captures the reflection of the moon on an emblematic monument, imagines a building displaced on the dust of the moon, captures asteroids in the nocturnal depths.
The silent spaces of Daniel Rodriguez Collazo refer to a dreamlike world with its share of fear and wonder. We feel it is influenced by the situation and context in his home country.
Daniel is the first artist to join the gallery. We met him in 2015 in Havana and offered to work with him a little later, convinced by his work and by the relationship established with him.